Alana Leask

Cupping, Ear beads, Gua Sha, Moxibustion, Tui Na (Chinese massage and acupressure), Virtual Consultation
Alana is a recent graduate from the Acupuncture Diploma program at the globally recognized and award-winning institution, Pacific Rim College in Victoria, British Columbia. Currently practicing on the traditional unceded territories of the Sylix, and Smalqmix nations. In Alana's practice she shows special interest in pain management, digestive health, gynaecology issues, mental-emotional disorders, stress, and addictions.
She aims to collaborate with you to achieve your health goals. Your body holds the innate wisdom to heal itself, but we could all use a helping hand from time to time.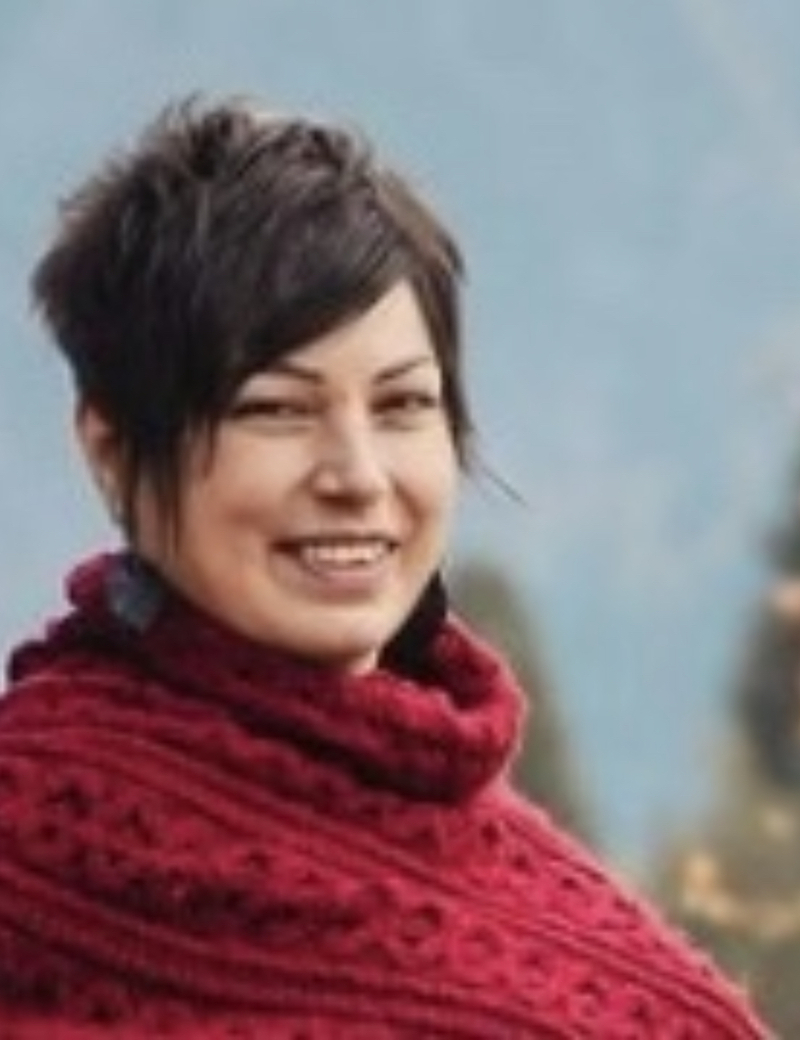 Laurel Irons
R.Ac.
Acupuncture, Cupping, Ear beads, Gua Sha, Herbs and Nutrition, Mobile services, Moxibustion, Treatment Supplies, Virtual Consultation
Laurel is a BC Registered Acupuncturist, and certified Acupuncture Detoxification Specialist and Balance System Acupuncture Practitioner. She successfully completed the Traditional Chinese Medicine (TCM) Doctorate Diploma Program in 2004. Her post graduate training includes Chinese medical philosophy and metaphysics, Japanese acupuncture and moxibustion, Balance Method (developed / popularized by Dr. Richard Tan), Master Tung style, auricular acupuncture, Koryo Hand Therapy, and NADA acupuncture for addictions.
Laurel is also a clinical herbalist who draws from her education and ancestral traditions in Eastern and Western herbal medicine. She completed the intermediate program at the Wild Seed School of Herbal Studies. She is an avid wildcrafter and medicine maker with a dedicated apothecary. She works with traditional formulas, custom blends, and her own line of over the counter botanicals.
Over the past two decades, Laurel has created dozens of acupuncture outreach programs in the Lower Mainland, including Vancouver's Downtown Eastside, and around the Southern Interior. She has worked with hospitals, public health clinics, First Nations communities, and many non profit organizations.
Laurel continues to work in diverse settings and with a diversity of needs, including injury and pain, stress, trauma, emotional and sleep disturbances, smoking cessation, addictions and lifestyle changes, cosmetics such as scar treatments and facial rejuvenation, and internal medicine - including digestive, respiratory, hormonal and reproductive health. She is especially interested in immunology and autoimmune conditions.
She enjoys finding the underlying patterns within complex and stubborn conditions, and loves the look a first-timer gives after experiencing quick relief.
Laurel has a background in front line support and outreach work and community organizing. She strives to bring curiosity, cultural humility, and trauma informed care to her work, and advocates for accessible, intersectional, strength based, and community led health care.
Laurel loves plants, traveling, learning, and time with her family. After many years in Vancouver and around BC, she is happy to be back in the Okanagan, her first home.
Laurel is owner, acupuncturist, herbalist and educator at Okanagan-Similkameen Community Acupuncture in Keremeos and Penticton BC, on the traditional unceded territories of the syilx and smelqmix people. She serves the South Okanagan and Similkameen Valley, and is available by invitation throughout BC.